No results were found for the filter!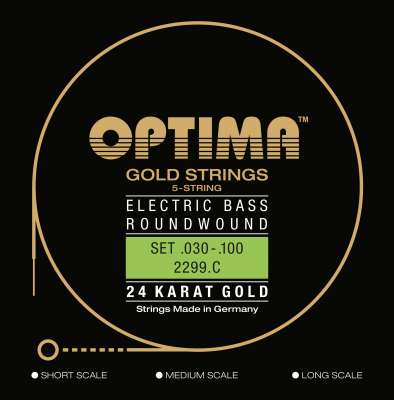 2299.C.S
E-Bass 24K GOLD STRINGS 5-string High-C Satz regular light,
.030 .045 .060 .080 .100
OPTIMA 24K GOLD STRINGS Developed and handmade in Germany from the finest materials for the highest tonal demand, these are probably the most precious strings in the world. This series reflects our 100 years tradition of string making....